Spring Festival 2023 – Report and Results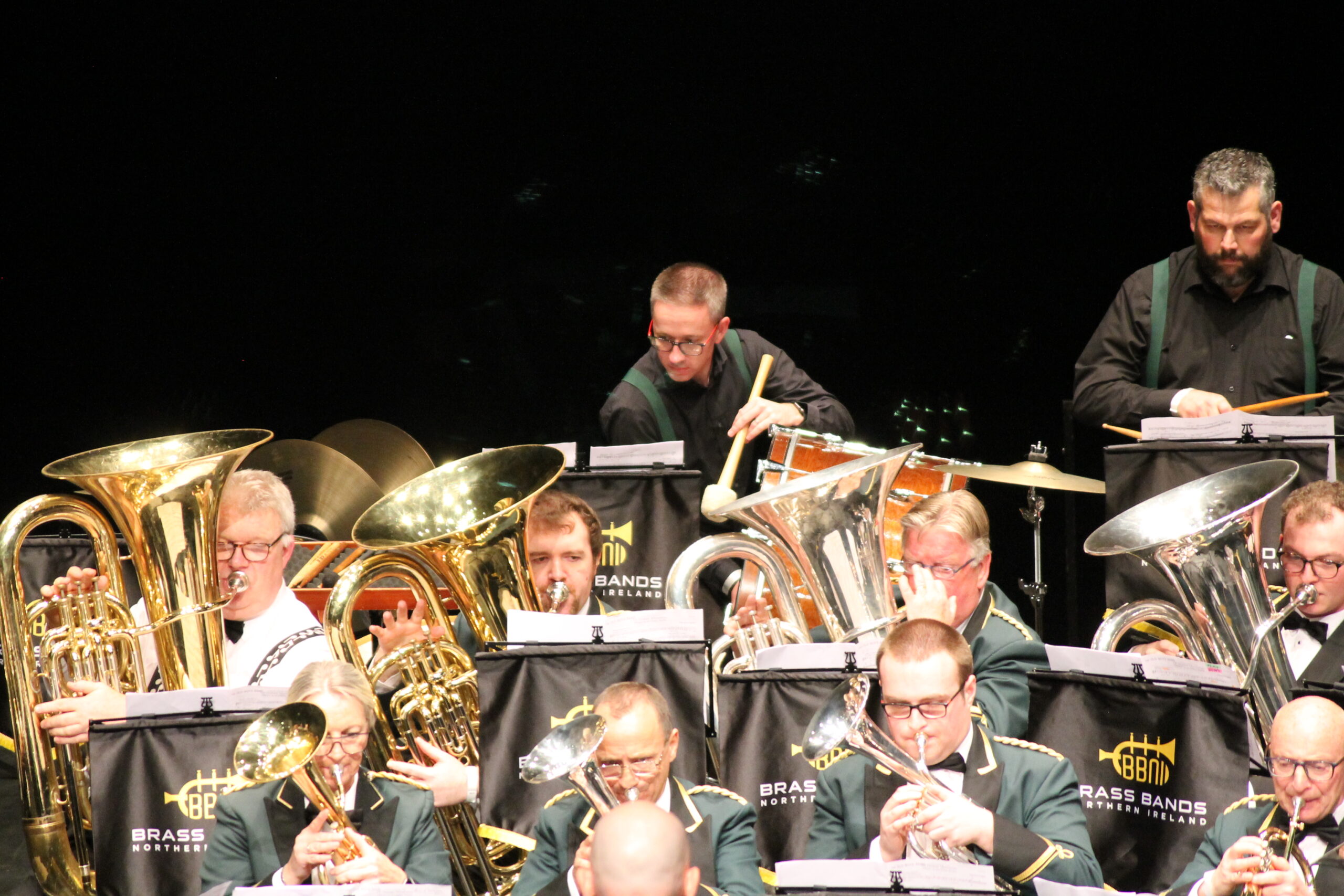 The Strule Arts Centre, Omagh, County Tyrone, played host to the 2023 edition of Brass Band Northern Ireland's Spring Festival. Adjudicator Andrew Duncan is no stranger to Northern Irish banding having adjudicated many times before on the Emerald Isle.
Championship Section – High Risk, High Reward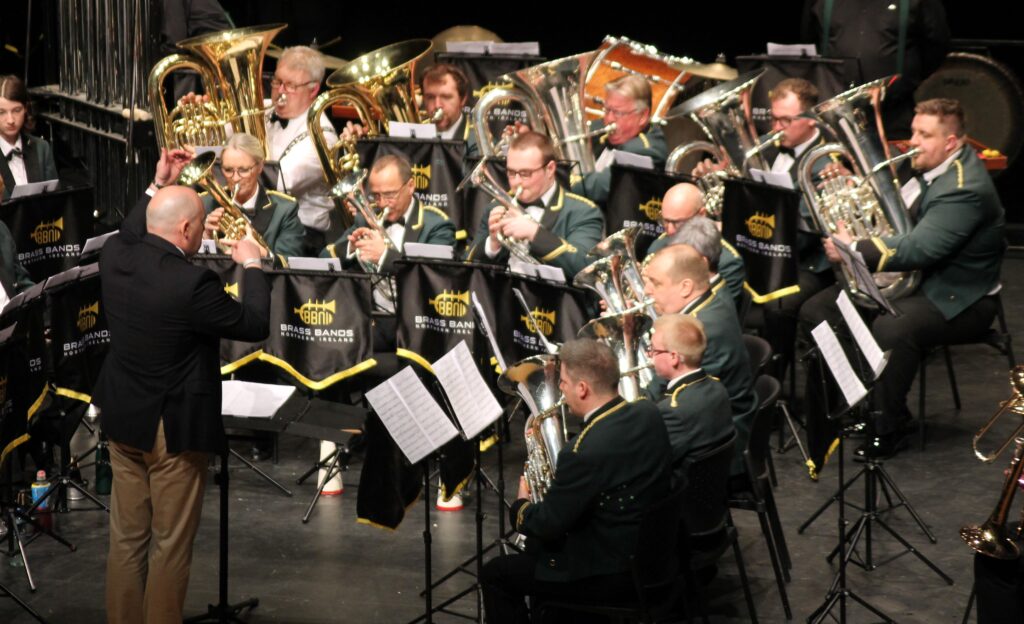 The championship section saw 4 bands competing for the top prize, with the adjudicator appreciating 4 different styles of pieces chosen for dissection. However, Mr Duncan felt that one band took a risk with their choice and ultimately that risk paid off. 1st Old Boys Association Band took home the championship trophy as well as the prize for best trombone section, best tuba section and best soloist being award to principal Eb tuba, Andrew Milligan. Musical Director Dr Jonathan Corry also took home the trophy for best conductor in the championship section for his musical interpretation of Edward Gregson's – "Of Distant memories" This victory means that 1OB now hold all the contest titles in Northern Ireland, capping off a very successful year on the contest stage for MD and band which was recognised with the presentation of the BBNI Championship Band of the year and BBNI overall band of the year trophies, at the end of contest proceedings. Strabane Brass had success with the best percussion prize and Mark Ruddock of Laganvale Metal Technology retained his title of best soprano player of the day.
Second Section – Test piece selection, just right!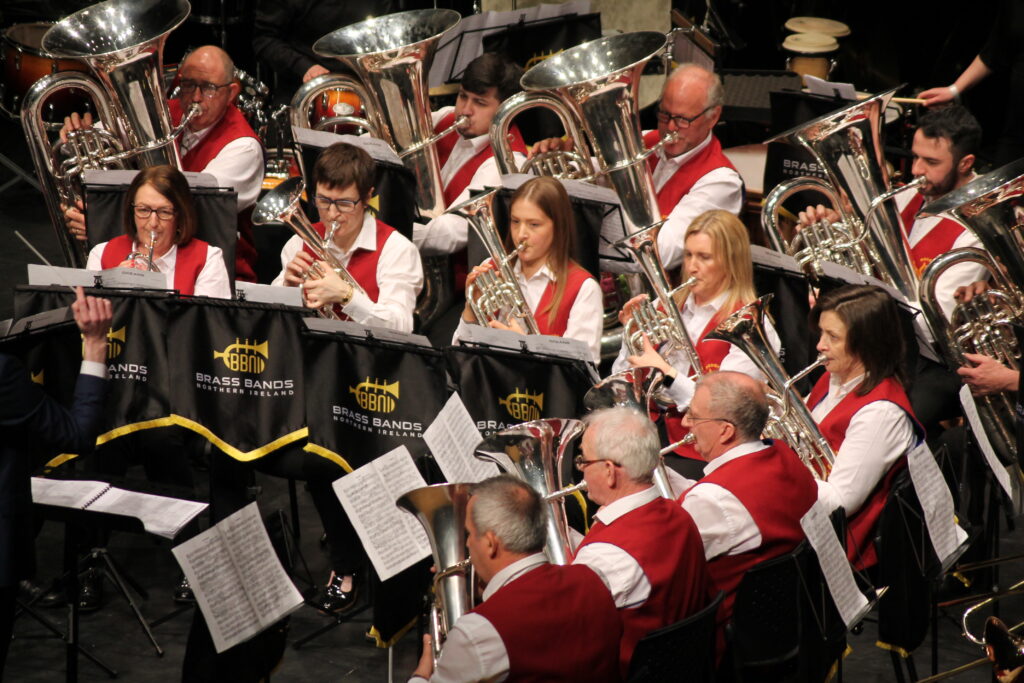 The importance of test piece selection was highlighted, adding an extra complexity to contests where set pieces are the order of the day. MD Stephen Crooks and Roughan Silver Band took the prizes for best conductor and best band respectively whist also taking home the prize for best horns for bringing Oceans (Goff Richard's) to the contest stage in Omagh. Jackie Moore from CWA brass would be recognised as best soloist in the section, and the band would go on to receive the BBNI Second Section Band of the year completing a hard-working year for the band and MD Gary Proctor, who became the first band the represent Northern Ireland in the national qualifications contest earlier in 2023.
Third Section – Pieces to suit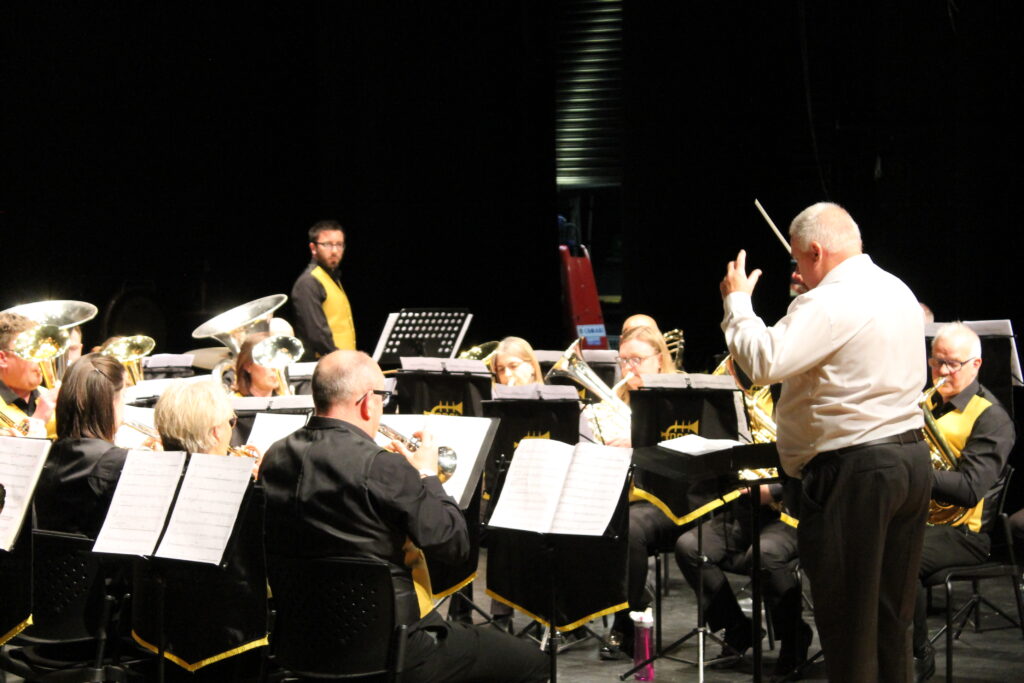 The 3 MD's received praise for their test piece choices, allowing the bands to bring to the fore, the best they have to offer. Dynamic Brass were crowned champions with their performance of Christopher Bond's "Neverland" conducted by MD Andrew McQuiggan. This was followed up with the award for BBNI Third section band of the year after another successful year for the band who are celebrating their 10 year anniversary. The trombone section of fellow competitors St Mark's Silver Band, found success with the prize for best trombone section.
Full Results
Adjudicator: Andrew Duncan
Championship Section
| | |
| --- | --- |
| 1. | 1st Old Boys (Jonathon Corry) – 195 – Of Distant Memories by Edward Gregson |
| 2. | Laganvale (Metal Technology) Band (Keith Anderson) – 194 – under embargo |
| | Strabane Brass (Charles Fyffe) – 193 – The Raid by Oliver Waespi |
| | Downshire Brass (Michael Alcorn) -192 – Trittico for Brass Band by James Curnow |
| | |
| | Best Soloist: Andrew Milligan (1st Old Boys) |
| | Best Percussion: Strabane Brass Brand |
| | Best Trombone Section: 1st Old Boys |
| | Best Basses: 1st Old Boys |
| | Winning Conductor: Jonathon Corry |
2nd Section
| | |
| --- | --- |
| 1. | Roughan Silver Band (Stephen Crooks) – 188 – Oceans by Goff Richards |
| 2. | CWA Brass (Gary Proctor) – 187 – Ex Terra Lucem by Jonathan Bates |
| | Ballyduff Silver Band (William Hill) – 186 – Mermaid of Zennor by Philip Harper |
| | Comber Silver Band (Wesley Thompson) – 185 – Saint-Saens Variations by Philip Sparke |
| | |
| | Best Soloist: Jackie Moore (CWA Brass) |
| | Best Horn Section: Roughan Silver Band |
| | Winning Conductor: Stephen Crooks |
3rd Section
| | |
| --- | --- |
| 1. | Dynamic Brass (Andrew McQuiggan) – 183 – Neverland by Christopher Bond |
| | St Mark's Silver Band (Bob Quick) – 182 – The Journal of Phileas Fogg by Peter Graham |
| | Wellington Memorial Silver Band (David Hawthorne) – 181 – St Andrew's Variations by Alan Fernie |
| | |
| | Best Trombone Section: St Mark's Silver Band |