Youth Leader Development Weekend and Annual Solos and Ensembles Competition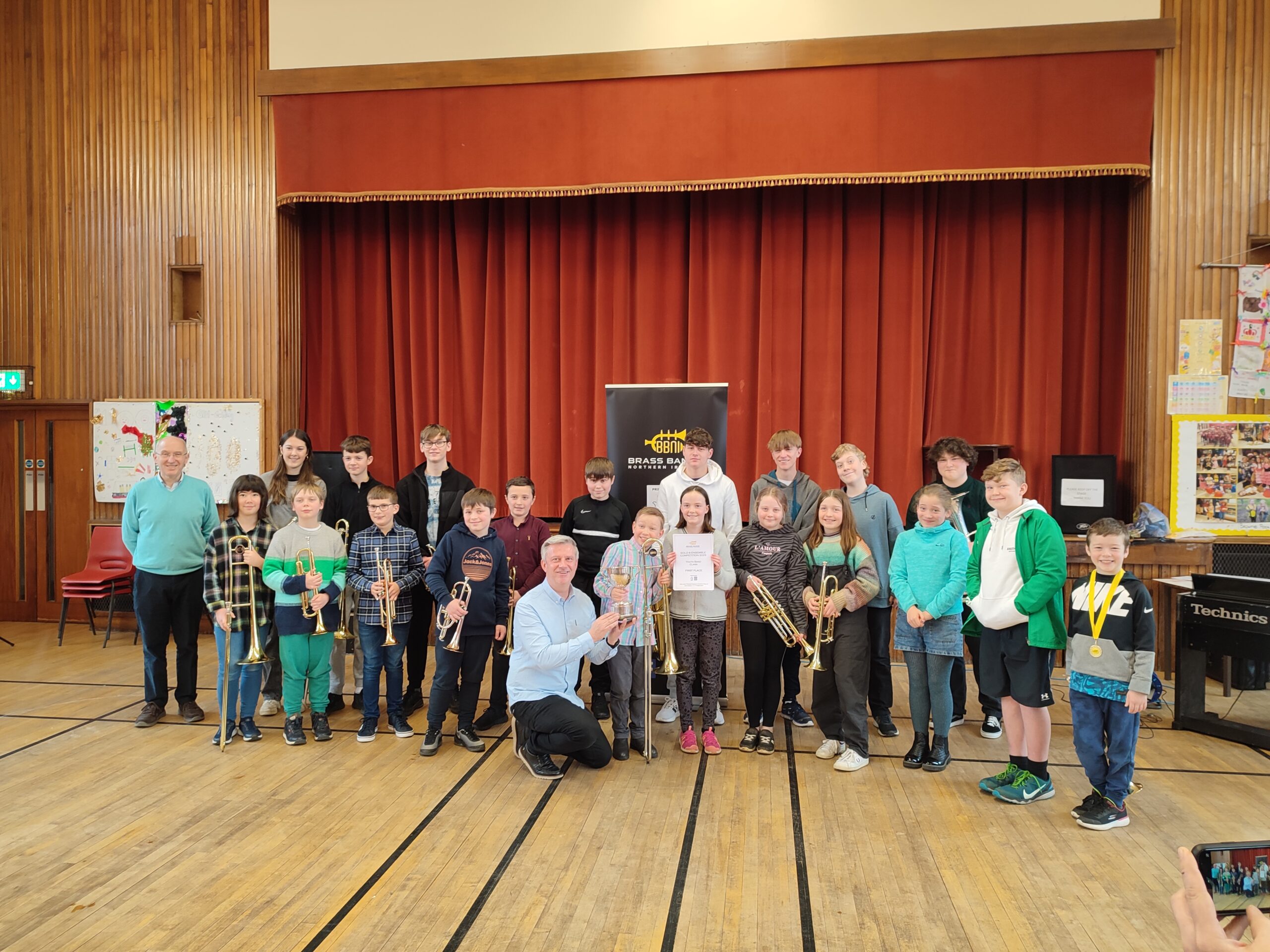 Friday Night – Youth Development Session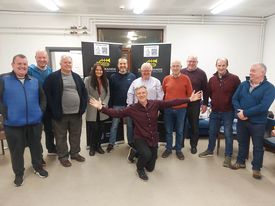 On Friday 10th February Brass Bands NI were delighted to welcome Paul Fisher who hosted a session for Youth Band Leaders in the rehearsal rooms of Downshire Brass.  A mix of in-person and online attendees were introduced to fresh ideas for introducing young people to brass playing and keeping them interested and inspired, including various exercises, tips on leading lively rehearsals and learning without sheet music. There was a real buzz in the room as attendees got to try instruments they wouldn't normally play in order to emulate the experience of a beginner.
Saturday – Competition Day
On Saturday morning, BBNI returned to the fantastic facilities at Malone Presbyterian Church, South Belfast to present our ever-popular Solos & Ensembles Competition. We welcomed Paul Fisher to adjudicate the Youth Section while Brendan Breslin was the man in the box for the Senior Section.
Youth
The Youth Section saw Paul putting each young musician at ease to help ensure they started and finished their performances with a smile on their face and to much applause from the supportive audience. Between classes he led sessions with competitors to offer advice on topics such as performing in public, playing techniques and breathing while also jamming with the younger players and audience, which was hugely enjoyed by all. All classes were very tightly fought which made tough work for our adjudicator, with performances in the 17 & under solos class in particular showing the incredible talent of our local young musicians.
Congratulations to Elijah Smith on Trumpet from Comber Brass Youth Band, Hadyn McClenahan on Bb Cornet from Downshire Brass and Hugh Davis from Stedfast Band who each achieved 1st place respectively in the 10, 12, 15 and Under Classes. Hadyn was also awarded the John Patton Trophy – a trophy that is dedicated to former Brass Band League NI Executive Member John Patton that is awarded to the most promising player from the 10, 12 and 15 and Under Classes. Owen Brannigan of 1st Old Boys was a clear winner in the 17 and Under Class.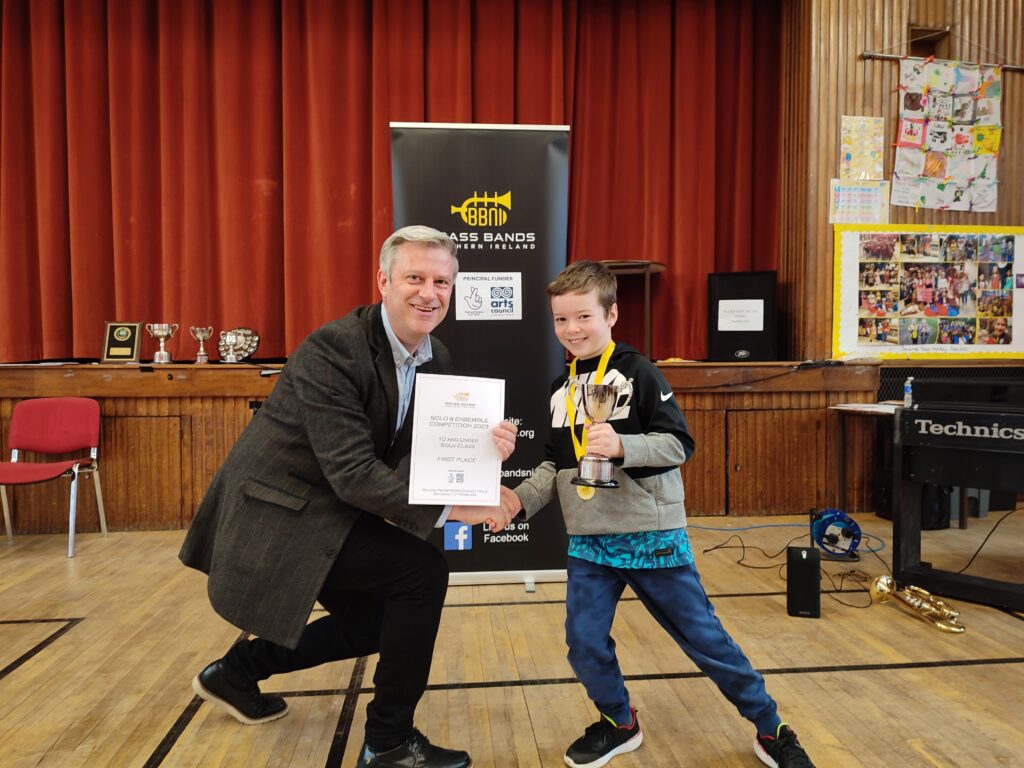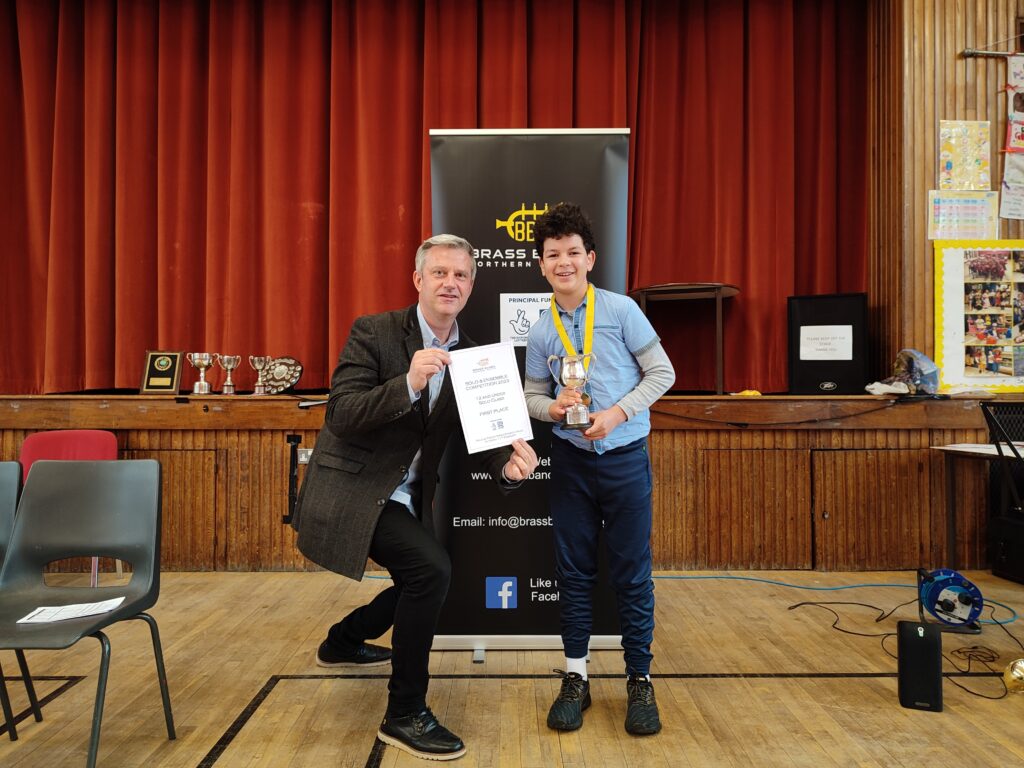 This was the first year since the COVID pandemic that BBNI had ran Youth Ensemble Classes. Downshire Brass Beginners took home the 12 and Under Ensemble trophy while the Youth Band trophy went to the newly-formed Comber Youth Brass Band who were performing in their first ever competition.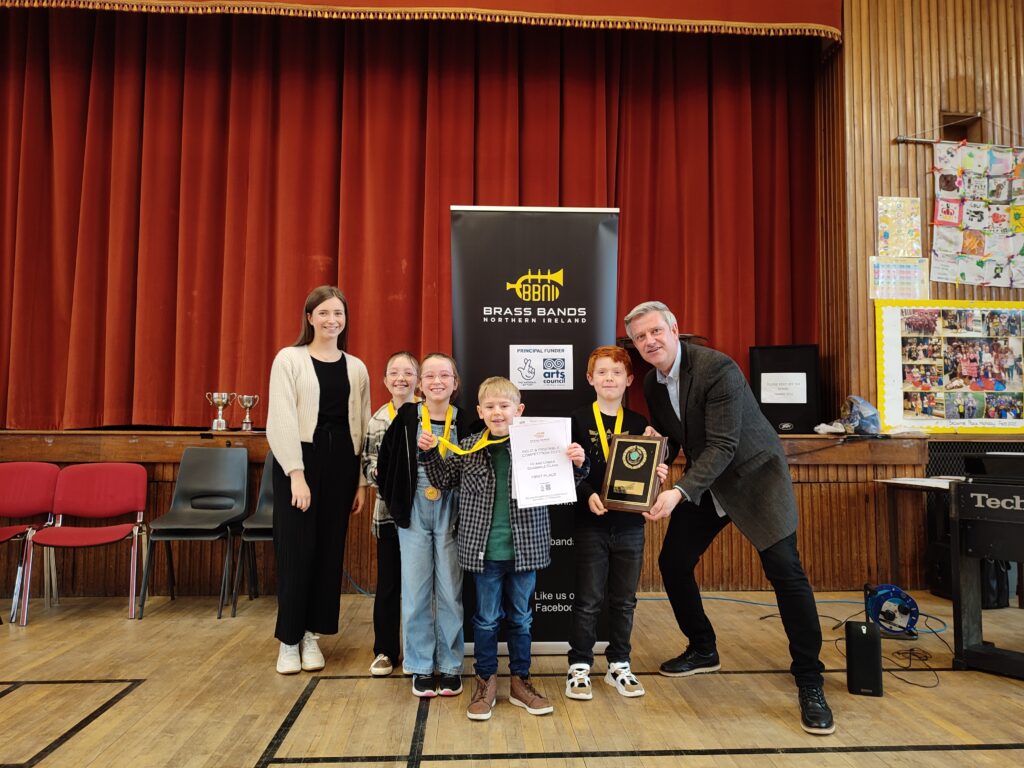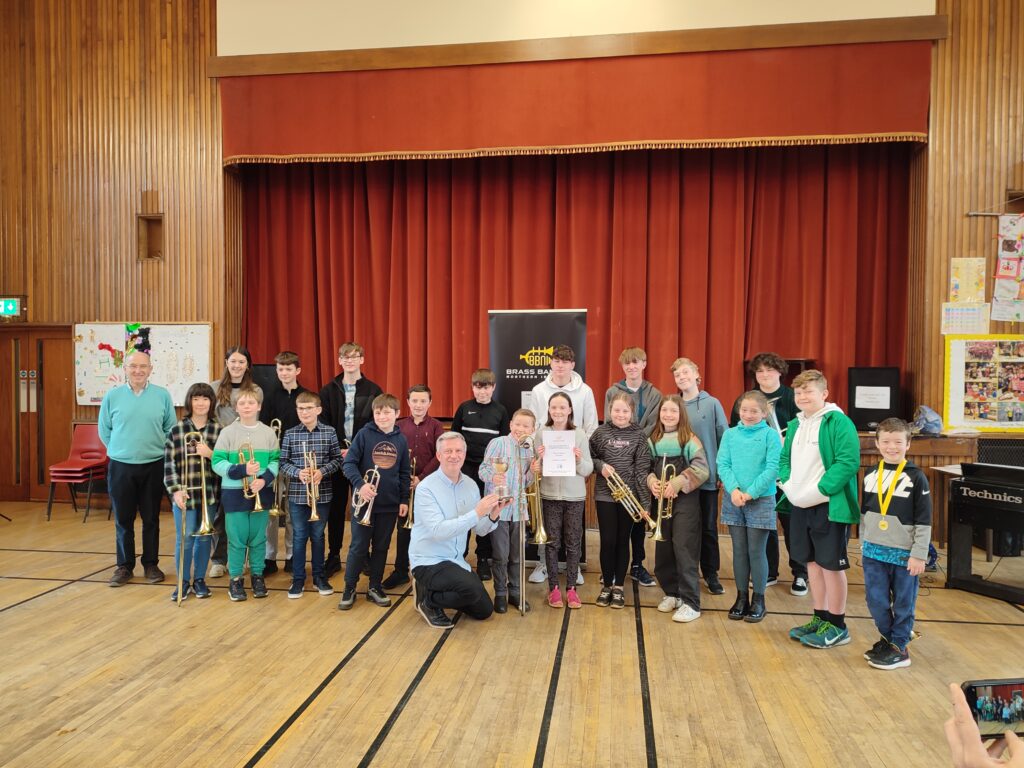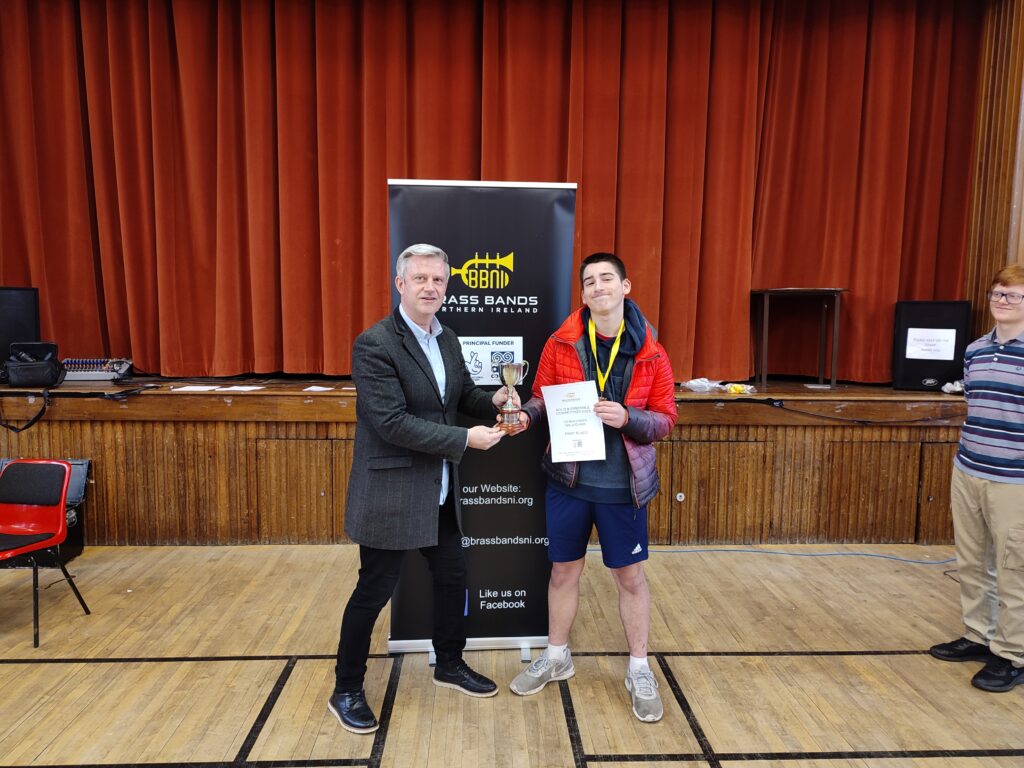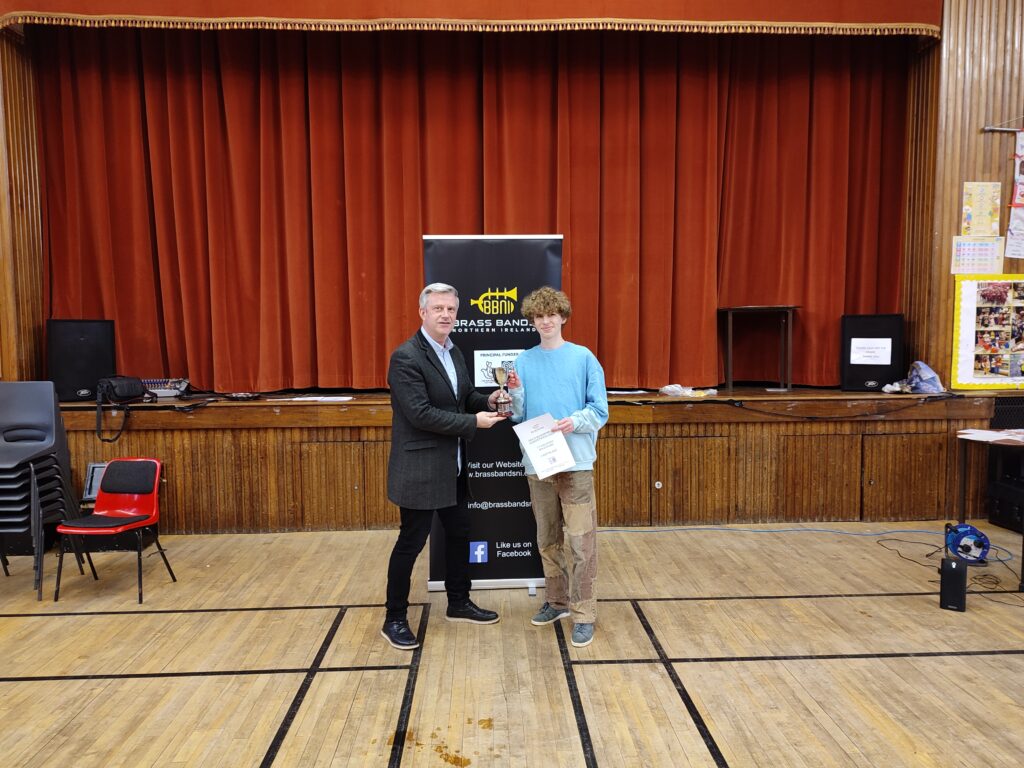 Seniors
In the Senior Room Brendan Breslin was ensconced behind the red curtain and then the morning started with the 19 and Under Class. This class is one of the newest classes in the Competition and was created to allow young people of Grade 5 standard and above to play an Own Choice piece in the Senior Section without going up against much more experienced players. Next up was the Slow Melody class – the most popular of the day – which featured 20 competitors.
Zeki Kaya on Baritone from Third Carrickfergus Band took home first prize in the 19 and Under class while Andrew Milligan 1st Old Boys won the tightly fought Slow Melody Class. Andrew also had the honour of collecting the second and third prizes as they were won by two of his 1st Old Boys band mates – Nigel Hylands and Nathan Moore.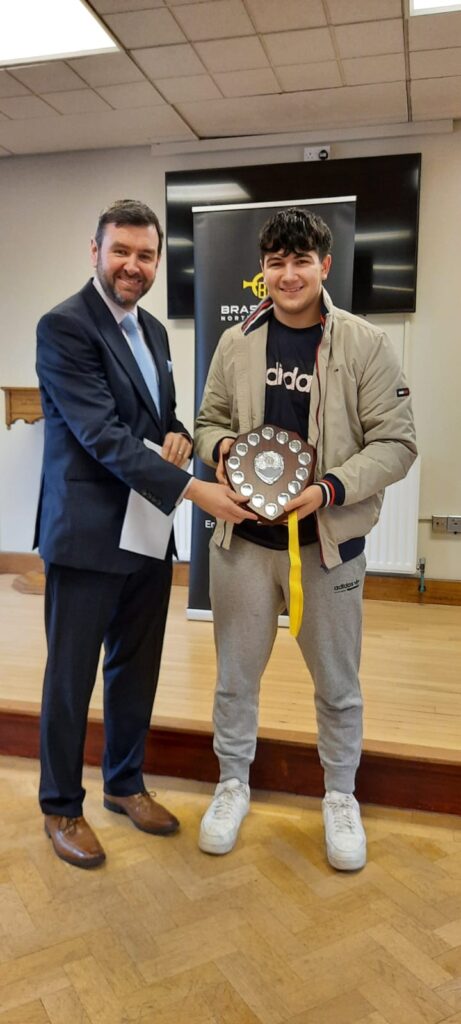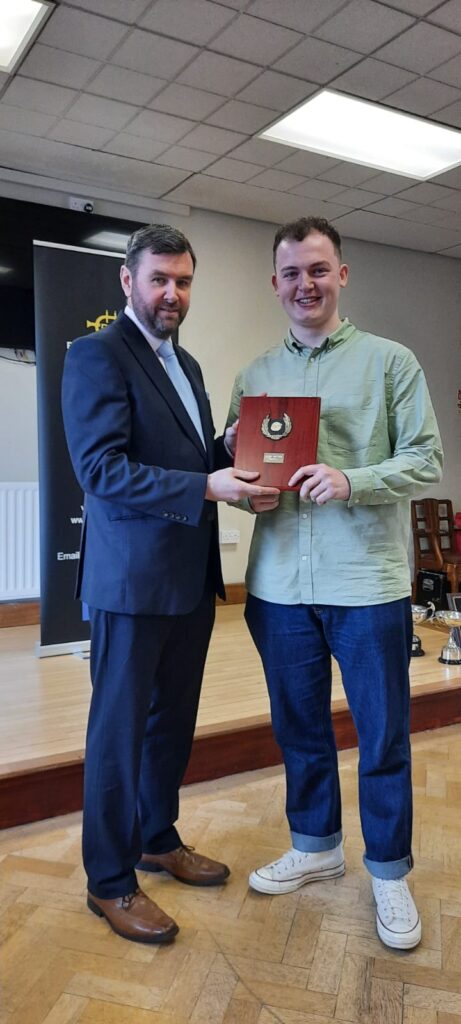 The B and A Solo Classes followed, where the standard of performances this year was possibly one of the highest ever seen in our competition leaving the adjudicator with the unenviable job of trying to score and place everyone.
After much deliberation Cathy Grier on Tenor Horn from Third Carrickfergus Band took home 1st place in the B Solos. Keith Anderson on Eb Bass from Laganvale (Metal Technology) Band took home 1st place in the A Solos class, narrowly beating Kelly Kaya in 2nd place and Andrew Milligan in 3rd Place.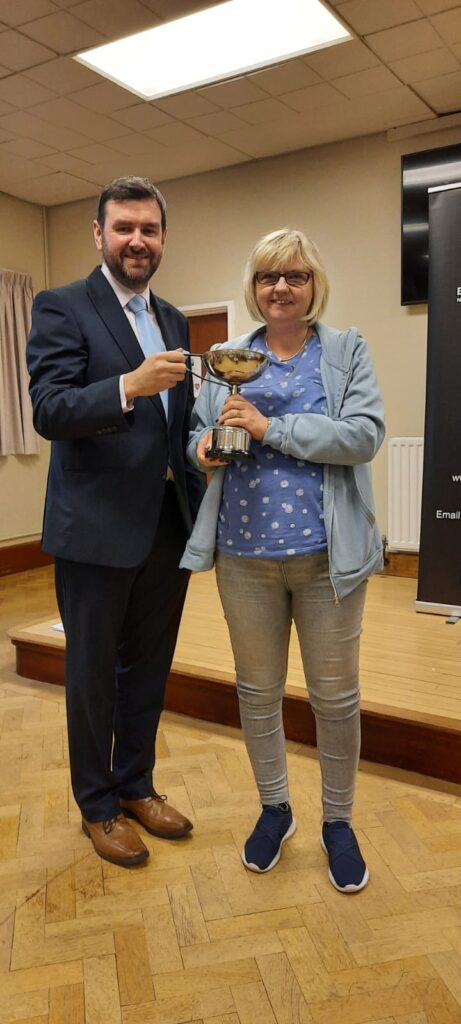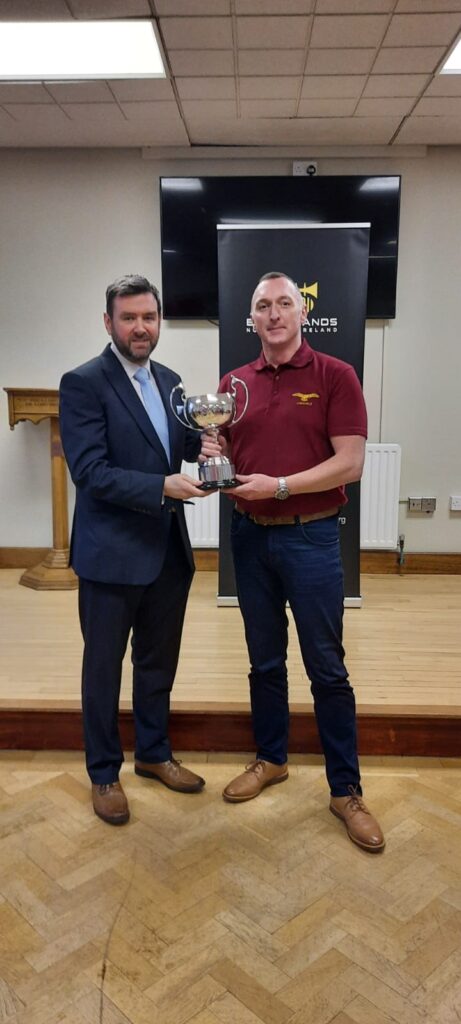 After a very quick break we were straight into the newly amalgamated Senior Ensemble Class. This class used to be split into multiple classes to represent the different band sections. BBNI recently decided to amalgamate all the classes into one but still give a prize for the best ensemble representing each band section. CWA Brass took home the prize for Best 2nd Section Ensemble and 1st Old Boys took home overall 1st place for their Quintet along with the prize for Best Championship Section Ensemble.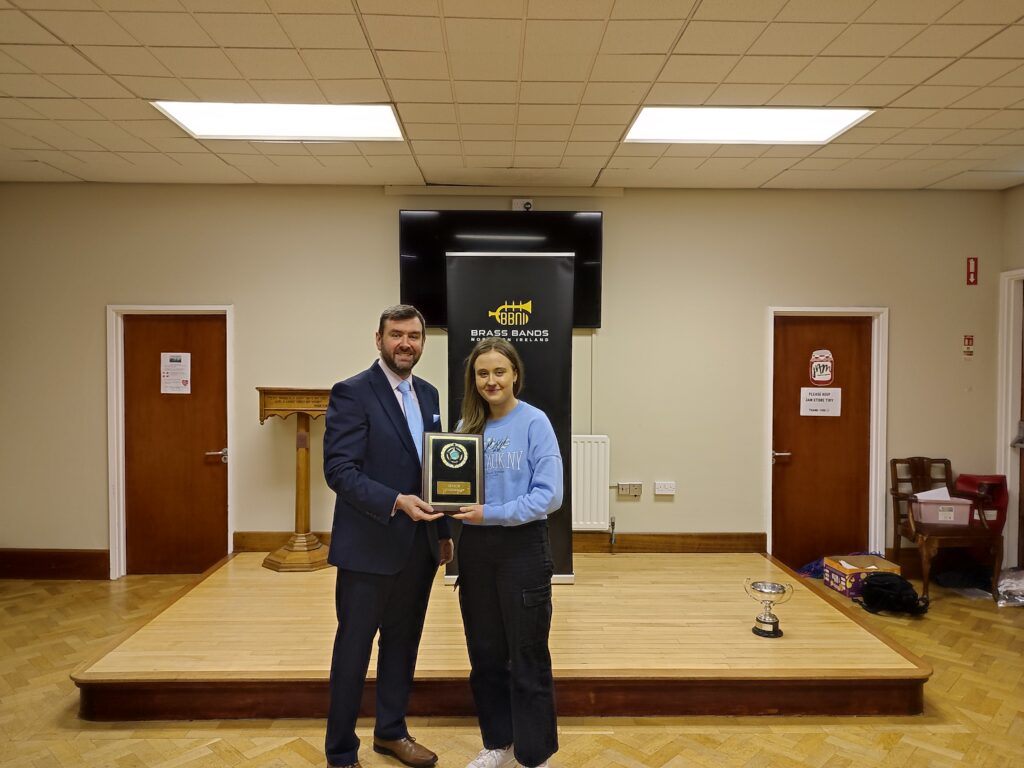 Thanks
BBNI would like to sincerely thank the National Lottery through the Arts Council NI for their sponsorship of our Youth Development Weekend activities. We would also like to thank Downshire Brass and Malone Presbyterian Church for allowing us the use of their facilities. Thank you to both of our adjudicators, Paul Fisher and Brendan Breslin, for their hard work on the day. Many thanks also to our lovely volunteers Jeanette Morton and Rachel Brodison for keeping the executive and adjudicators so well fed throughout the day.
Senior Section Results
Adjudicator: Brendan Breslin
19 & Under Solo
Zeki Kaya (Third Carrickfergus Band)
Tori Lloyd (1st Old Boys Assoc. Silver Band)
Sophie Hueston (Third Carrickfergus Band)
C Solo
(no contest)
B Solo
Cathy Grier (Third Carrickfergus Band)
A Solo
Keith Anderson (Laganvale Metal Technology Band)
Kelly Kaya (Third Carrickfergus Silver Band)
Andrew Milligan (1st Old Boys Assoc. Silver Band)
Slow Melody
Andrew Milligan (1st Old Boys Assoc. Silver Band)
Nigel Hylands (1st Old Boys Assoc. Silver Band)
Nathan Moore (1st Old Boys Assoc. Silver Band)
Senior Ensemble
1OB Quintet (1st Old Boys Assoc. Silver Band)
Laganvale Duet (Laganvale (Metal Technology) Band)
1OB Low Brass Duet (1st Old Boys Assoc. Silver Band)
Best Championship Section Ensemble: 1OB Quintet (1st Old Boys Assoc. Silver Band)
Best Second Section Ensemble: CWA Septet (CWA Brass)
Best Third Section Ensemble: No Contest
Best Fourth Section Ensemble: No Contest
Best Fifth Section Ensemble: No Contest
Best Unaffiliated Section Ensemble: No Contest
Quartet
Laganvale Quartet (Laganvale (Metal Technology) Band)
1OB 'Burch' Quartet(1st Old Boys Assoc. Silver Band)
1OB Trombones (1st Old Boys Assoc. Silver Band)
Best Championship Section Ensemble: Laganvale Quartet (Laganvale (Metal Technology) Band)
Best Second Section Ensemble: CWA Quartet (CWA Brass)
Best Third Section Ensemble: Newtownards Quartet (Newtownards Silver Band)
Best Fourth Section Ensemble: No Contest
Best Fifth Section Ensemble: No Contest
Best Unaffiliated Section Ensemble: No Contest
Youth Section
Adjudicator: Paul Fisher
10 & Under Solo
Elijah Smith (Comber Brass Youth Band)
Lana Kirk (Downshire Brass)
Samuel Liddle (Downshire Brass)
12 & Under Solo
Hadyn McClenahan (Downshire Brass)
Harry Lloyd (Unaffiliated)
Erin Davison (Third Carrickfergus Band)
15 & Under Solo
Hugh Davis (Stedfast Brass)
Christy Brennan (Third Carrickfergus Band)
Holly Wilson (Downshire Brass)
17 & Under Solo
Owen Brannigan (1st Old Boys Assoc. Silver Band)
Zeki Kaya (Third Carrickfergus Band)
Aaron Kirk (Downshire Brass)
12 & Under Ensemble
Downshire Beginners (Downshire Silver Band)
17 & Under Ensemble
(no contest)
Youth Band
Comber Brass Youth Band