Brass Band League NI – Contesting Year in Review 2019-2020
Brass in Concert 2019
Once again, it's been another busy year for the BBL. We started our banding year in the first weekend in March at the Valley Hotel, Fivemiletown. The weekend featured seventeen bands in total doing what brass bands do best – entertaining a crowd.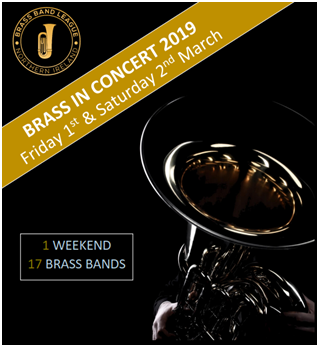 The event started on the Friday night with a fantastic concert with five local bands. Ballyreagh Silver Band, Enniskillen Royal Grammar School, Tempo Silver Band, Churchill Silver Band and Murley Silver band all provided an excellent opening to our Brass in Concert weekend.
On the Saturday, Mike Kilroy and Alan Trimble were in the adjudicator hot seats judging the bands on their musical and entertainment performance quality respectively. Poyntzpass Silver Band, Wellington Memorial Silver Band, CWA Brass and 1st Old Boys Band all won their sections and were inaugural winners of our brand new Brass in Concert trophies.
Spring Festival and Band of the Year

Saturday 6th April saw the Brass Band League return to Strabane's Alley Theatre with their annual Spring Festival contest as guests of the North West Music Festival.
Sheona White adjudicated the performances of all 11 bands playing their own choice of contest piece. Enniskillen Royal Grammar School (School Band), Roughan Silver Band (2nd Section) and 1st Old Boys Band (Championship Section) came away with all the silverware in their sections. Mark Ruddock from Laganvale (Metal Technology) Band also went home with the Peter Arthurs Memorial Trophy for Best Soprano On The Day.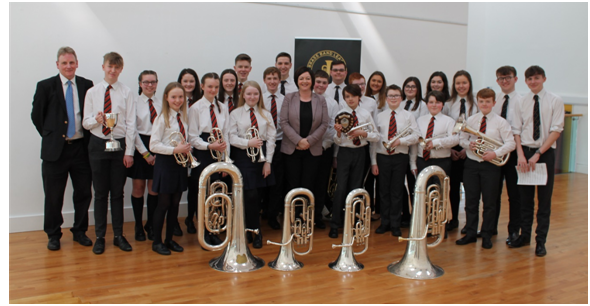 The Band of the Year for 2018-19 prizes were also presented at the Spring Festival. The 4th/5th Section trophy went to Poyntzpass Silver, 3rd Section to Wellington Memorial Silver, 2nd Section to Roughan Silver with Laganvale (Metal Technology) Band taking the Championship Section trophy and the Haughton Cup for overall Band of the Year.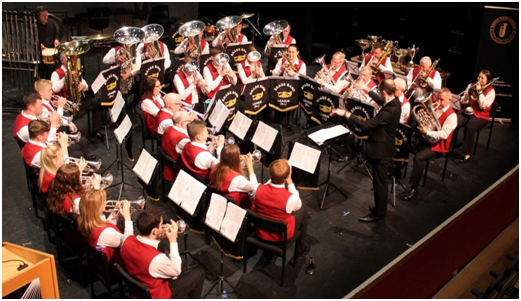 BBL Quiz Night
The Brass Band League doesn't just do contests and Friday 2nd August brought the BBL to Carrick Amateur Social Club in Carrickfergus for the second BBL Quiz night. Members were competing for the coveted March Prize alongside the overall Winners' Prize.
The results were tight but the March Prize went to CWA Brass whilst a joint team of Third Carrickfergus Silver Band/Downshire Brass/CWA Brass took home the overall prize. It was a great night that managed to raise over £300 to go towards future Brass Band League events!
Solos and Ensembles
With the Festival of Brass event taking a hiatus in 2019 our next event was the Solos and Ensembles that were held on 15th February 2020 in Malone Presbyterian Church Halls and they brought the 2019-2020 banding year to a close.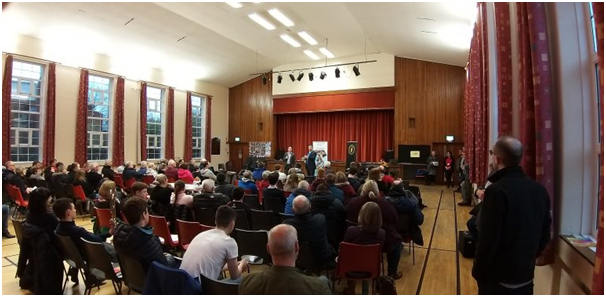 With the assistance of Tyrone Fermanagh Brass Band Summer School (FTBBSS), the BBL were delighted to welcome back Owen Farr and Les Neish to adjudicate the Youth and Senior Section respectively.
It was a great day with competitors from 12 different bands and every brass instrument in a band represented! With 113 performances across 14 classes, there are too many prize winners to name is this brief round-up but you can find the full list of results to all our contests here: https://brassbandsni.org/results-2/
That concludes the round up for the 2019-2020 contesting banding year. I would like to thank all our adjudicators, compères, and venue hosts. I would also like to thank all the bands and their members who have been involved in our events throughout the year. I hope that even with everything that is going on that you, like me, are looking forward to seeing everyone again at all our future events. Stay safe!